KP Congo: 50. Jahrestages der Ermordung von Patrice Lumumbas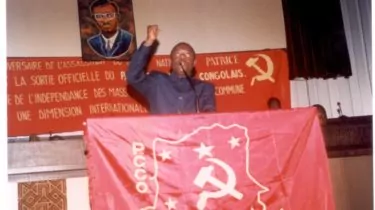 Comrades,
monday the 17th january at the Fiftiest anniversary of the crimnal assassinsation of Patrice Lumumba, the communist party of Congo, le Parti Communiste Congolais (PCCO), had his first public meeting.
I forward this email from comrade Boswa who is the secretary general of the PCCO to the Africaleftforum group these photographs say a lot of the importance of this event.
Venceremos!
Tony